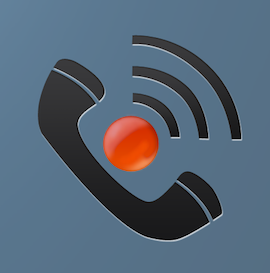 Call Recorder - The best smartphone app for recording your outgoing calls
Call Recorder allows you to record your outgoing telephone calls. The entire call is recorded and saved on your local phone folder.
The call is made via our VOIP server that directs it to the recipient's phone. This method allows us to support recording on any smartphone.
Note: You have an internet connection (WiFi/3g) to make the call.
When installing the app for the first time we give you $0.3 credit to experiment with the app.
You can by more credit via AppStore/Market in-app-purchase from within the app.